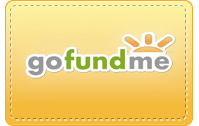 100% of all donations go directly into the Maasai daycare and school and Mombasa orphanage I'm volunteering at and help the family of the little blind girl.
Here's how it's broken down: my goal is to raise $1500 for the Olmararoi daycare and school fund while here in Kenya and get the family on a sustainable treatment, therapy, nutrition, and educational regime.
Please follow my Blog for the latest updates and the About section for specifics regarding how the money will be implemented.  Please consider assisting these Kenyan children and receive your special handmade gift.
🙂 THANK YOU 🙂